CCTV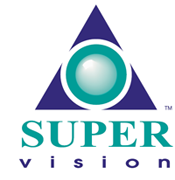 Super Vision is Your 24-Hour On-Site Invisible Manager
The Super-Vision™ Management System is a pc based monitoring system that captures digital video images. The Super-Vision™ Management System allows remote access to your business from anywhere in the world. The Super-Vision™ Management System will record onto a pc internal hard drive. This provides unlimited storage capabilities and unique quick search functions. It exceeds the capabilities of old analog switches, multiplexers and time lapse VCRs for a fraction of the cost. The Super-Vision™ Management System will allow you to view live or recorded images. All this can be achieved from anywhere in the world by using the Super-Vision™ user friendly software.



Benefits of a reliable Super-Vision™  Management System
Eliminate the necessity to replace worn out tapes
Eliminate the high cost of cleaning, maintenance and service repairs
Keep permanent records on disk
Superior clarity of image over analogue
Preferred system by law enforcement agencies to view any criminal activity
What can Super-Vision™ do for you?
Supervises employee efficiency and productivity
Supervises training for efficiency, speed and quality of service
Supervises inventory controls
Supervises cash register activity
Supervises loss prevention systems
Instant & Advanced Search Capabilities
Search or record by timed events
Saves hours compared to viewing VCR tapes
Record/Search by activity
Only record or view when there is a motion in an area
Search/View by remote access
The Super-Vision Management System is a cost-effective Management System is a cost-effective management tool a business cannot afford to be without.

A four camera, high resolution colour system with computer and monitor, installed-complete with training can be purchased for approximately $4500* or leased for approximately $150/month*. Would you give your manager a .20 /hour raise if they could be everywhere all of the time? ( *amount may be considerably less if using existing cameras)

Click here to download a PDF of our Super-Vision™ brochure.

Contact our commercial specialist, Fraser Aronovitch at (204) 957-7799 or faronovitch@accurategroup.ca.